Almac Pharma Services is a world leading outsourcing partner to the global pharmaceutical and biotechnology industry. Due to increased client demand for our pharmaceutical drug product development services, we are recruiting Formulation Development Scientists to join our team in Craigavon.
About the role
Working from our state-of-the-art, custom designed facilities, you will be directly involved in the development of all aspects of the processes used in the manufacture of new and existing drug products.
You will assume direct responsibility for the formulation development of medicinal products, covering a range of dosage forms, which could include tablets, capsules, sachets and liquids, developed using a variety of platform technologies.
As well as having the opportunity to work alongside highly skilled colleagues in a supportive environment that will help you develop your skills and enable progression within Almac, you will have the opportunity to collaborate with experts from many of the world's leading pharmaceutical companies as we partner with them to develop new drugs across multiple disease areas. In doing so, you will play your part in Almac's vision to be a leader in the generation of superior solutions for the advancement of human health.
Formulation Development
Hear what members of our team have to say about their roles
James Millar, Formulation Development Scientist
Education Background: Masters in Pharmacy (MPharm)
James completed his MPharm degree in 2014 and joined Almac in 2016. Watch this video to learn about his role and what a typical day is like.
Kaium Shah, Formulation Development Scientist
Education Background: B.Sc. (Hons) in Pharmaceutical Science
Q: Tell us about your role?
As a Formulation Development Scientist, it's my responsibility to take a client project through its lifecycle. Depending on the project I could be involved in pre-formulation or formulation development activities to gain an understanding of material compatibility and processability.  As many of the molecules we work on are for oncology treatments, I am also involved in performing the risk assessment to determine the level of containment to be used for the process. I write development protocols that are used to perform formulation development activities and at the end of a development campaign I will collate all the data and write a report for the client.
Q: Apart from your educational qualifications, what other skills are needed for your job?
Good communication and organisational skills are very important. As this is a client facing role it's essential that I can effectively communicate observations or a plan of action to the client. My typical day can involve numerous tasks that need to be completed that day, so it's important to be organised to ensure that the overall project goal is achieved.
Q: What do you love most about your job?
What I enjoy most about my job is that I am given responsibility and held accountable for product development/manufacturing. I find this very motivating and also rewarding, because my work in successfully developing a reproducible manufacturing process for a product is a key step towards patients in need getting the medication they require.
Watch a short clip of Kaium's testimonial here:
Siobhan Watters, Group Leader, Formulation Development
Education Background: Masters in Pharmacy (MPharm)
Siobhan joined Almac as a Formulation Development Scientist in 2013. Watch this video to learn about her role and what a typical day is like.
Could your skills and talent help us be exceptional together?
You will have a Bachelor's degree (or equivalent) in a related Scientific/Technical discipline, with knowledge of some of the following manufacturing processes:
Wet Granulation
Dry Granulation
Fluid Bed Coating/Drying
Encapsulation
Tabletting and Tablet Coating
Ideally, you will have previous experience in formulation development of oral dosage forms within a technical role in the pharmaceutical industry and in completing manufacturing documentation in accordance with GMP. Previous experience of optimising manufacturing processes and excellent working knowledge of cGMP clinical manufacture, whilst not essential, is also desirable.
At interview, you will be required to provide recent and relevant examples that will give the interview panel an insight into your particular abilities and/or achievements.
Click here to learn what other skills we look for
About Almac Pharma Services
Almac Pharma Services is a world leading outsourcing partner to the global pharmaceutical and biotechnology industry.  With over 50 years' experience and state-of-the-art, custom designed facilities in Europe and the US, our global reach and local expertise provides flexible, quality-led solutions from early and late phase pharmaceutical development, product launch, commercial drug product manufacture, commercial packaging, serialisation through to commercial storage & distribution.
About our Formulation Development Team
The Formulation Development team at our Craigavon and Charnwood campuses comprises over 25 scientists working on a wide variety of projects involving formulation development of drug products from laboratory scale through to pilot scale and for production for clinical trials and commercial supply. Our expertise covers the development of the following dosage forms:
Immediate and modified release capsules and tablets
Fixed dose combination products
Powder/granule filled sachets and stick packs
Multi-particulates (bead/pellets into capsules)
Coated tablets and minitablets
Our manufacturing technologies and processing scales range from hundreds of grams for small-scale process investigation studies to hundreds of kilograms for phase III/IV, registration batches and commercial supply.
Why work for us?
As well as working for a growing organisation that invests significantly in our people, facilities and unique solutions, you will gain a range of benefits during your time at Almac.
Work Environment: Get the chance to work in a high quality, innovative environment in modern facilities equipped with state of the art equipment. You will also have the opportunity to work with an exceptional team of talented and very experienced scientists on exciting formulation development projects and collaborate with professionals in different disciplines including Project Management, Analytical Services and Manufacturing Operations.
Experience: You will work across a variety of projects, from laboratory scale formulation development to first-in-human trials, right through to scale up for late phase trials and commercial manufacture. Every day you will have the opportunity to serve a wide range of clients around the world and provide practical solutions to drug development challenges using Quality by Design (QbD) approaches.
Career Progression: Your career development will be supported and training plans put in place, delivered by a range of internal and external subject matter experts. You can look forward to learning and development opportunities that will help you develop your skills and confidence to progress in your career.
Reward:  You will enjoy job satisfaction like no other in a fast-paced working environment where no two days are ever the same. We have worked hard to design a highly competitive salary and benefits package that is designed to reward you for hard work that includes 34 days paid annual leave, healthcare scheme and competitive pension, perks discount card and access to social activities.
Closing date: Monday 6th June 2021
Feedback
Want to play a part in advancing human health?
View our vacancies to discover what roles are currently available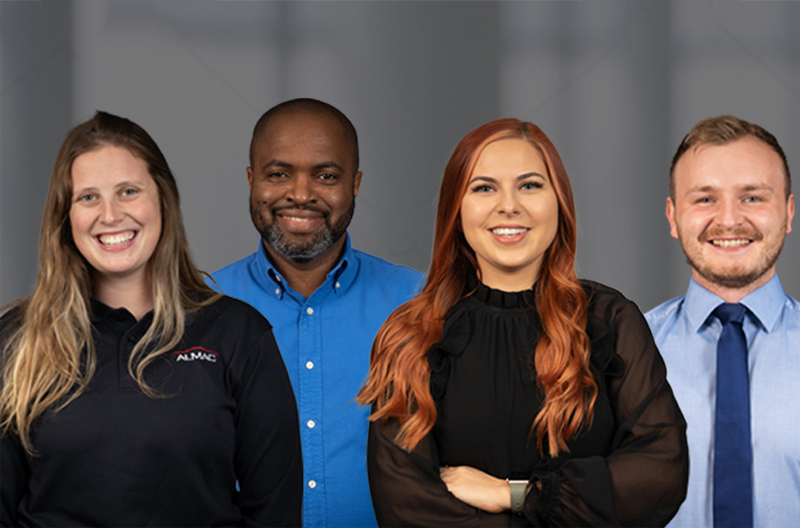 Join us