IXRS®3 IRT Platform
Available in multiple modalities, our market-leading solution for patient randomisation and trial supply managment is the most configurable and customisable Interactive Response Technology available.
From Phase I through to IV, simple designs to complex adaptive trials, IXRS®3 will easily accommodate any permutation of study objectives, and with it comes a team of professional biostatisticians, language and integration experts who are at the ready 24/7.
Request Demo
Site activations per year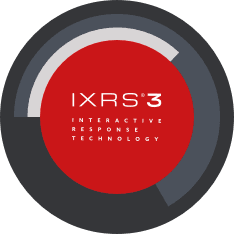 IXRS®3
Alerting
Reporting
Data Integration
24/7/365 In-house Technical Support
Subject
Screening / Rescreening / Failure
Randomisation / Enrollment
Scheduled / Unscheduled / Skipped Visits
Product Replacement
End of Product / Discontinuation / Completion
Codebreak / Safety Unblind
Data Change / Correct
Supplies
Supply Release Management
Supply Ordering/ Automated/Manual
Shipment Acknowledge
Supply Edits/ Status/Location
Resupply Strategy Management
Expiry Management
Depot Management
ART / Account/Reconcile/Return/Destroy
Study
Study Management/ Configuration settings/ Country settings
EnrollmenT Controls / Open/Close/ Caps/ Cohorts
User Management
Site Management
Our Favorite IXRS®3 Features
Testimonials
IXRS 3.0 is definitely a revolution, I would say the best of IXRS! Hard to find any negatives! The UI is very much user friendly and easy to understand. It's also very fast and efficient allowing me to run project projection testing and web reports with ease.
Overall, the set-up of the system for our complex Phase 1b study has been very well-managed. From the onset, Almac CT team has been proactive, timely and transparent with their communications. They have identified potential impacts relating to decisions we have collectively made, and to me this demonstrates their expertise and understanding of the system and specifically our project needs.
We were able to successfully meet our target milestone of IXRS "Go Live" 1.5 months ahead of the revised target for FSA. In my opinion, this shows project management skills and teamwork at their best.
Contact us today
See how our technology will surpass your expectations, and experience how our seamless delivery will match your study-specifics regardless of size, phase, or complexity.
Contact Us