Kit Manufacturing & Logistics Service
For Biopharma and Academic clients looking to outsource their clinical trial needs.
Almac Diagnostic Services offer a seamless, efficient clinical trial service that includes Sample Kit Design & Manufacturing, Logistics Management, Sample Management Service and Clinical Testing Service.
Almac Diagnostic Services combined service solution
Almac Diagnostic Services offer a combined clinical trial testing solution inclusive of Sample Collection Kit Design, Manufacturing & Clinical Testing services that eliminates the need to outsource to multiple providers, ultimately minimising risks and maximising success for your clinical trial. The benefits of this approach can be found here.
Almac's range of capabilities
Sample Collection Kit Manufacturing & Logistics Service
Benefits of Almac offering
The benefits of using the Almac Diagnostic Services Sample Collection Kit Design, Manufacturing and Logistics service pays dividends by aligning this offering and Almac Diagnostic Services Clinical Testing capabilities to provide better clinical trial outcomes for our clients in the following ways:
| Kit Manufacturing & Logistics | Clinical Testing |
| --- | --- |
| Bespoke Packaging & Label Design service resulting in a well-designed kit minimising site errors during sample collection. | Higher volume of tests ordered accurately Higher percentage of test requests received contain adequate and legible information to proceed with assay testing. |
| Inclusion of bespoke labelling allows easy identification of components, patient samples and kit information. Optimised shipping routes to maintain sample integrity during transport. | Increased Specimen Acceptability Higher percentage of samples meet specimen acceptability criteria to proceed with assay testing. |
| Protocol specific shipping documentation and labelling accelerates the shipping process and reduces shipping errors. Selection of optimised shipping routes to ensure rapid return of samples. Proactive sample tracking to ensure any delays in transport are highlighted and contingencies put in place. | Optimised test turnaround time Higher percentage of samples meet assay test turnaround time. |
| Provision of a dedicated supply chain team to support clinical sites for duration of the clinical trial. | Increased customer satisfaction Higher percentage of clinical sites satisfied with clinical site management and assay communication. |
| Clinical trial inventory management from site initiation ensuring clinical sites have the required kits for first patient in date. | Greater quality control Higher percentage of samples pass quality control and a valid eligibility call reported. |
| Ongoing stock monitoring of sample collection kits throughout the clinical trial. | Enhanced trial setup & trial management service Almac offer a bespoke end to end trial solution designed in line with regulatory requirements for assay testing. |
Sample collection kit specifications
Almac Diagnostic Services can design and manufacture various sample collection kits for clients clinical trials including the following:
Blood (and blood derivatives including plasma, serum and PBMCs)
Blood Tubes and Collection Ancillaries
Blood Transportation Kits
FFPE Tissue
FFPE Tissue Slides & Blocks
Fresh Tissue
Liquid Specimens
Liquid Specimen Collection (Urine, Buccal, Saliva, etc.)
Temperature controlled specimens
Specimen Shipper (Temperature Controlled)
Examples of Almac Diagnostic Services Sample Collection Kit Manufacture & Design capabilities can be seen below:Single Sample Kits
Bulk Collection Kits
Whole Blood Collection Kit and FFPE Sample Collection Kit.
Kit Design examples
Logistics
Almac Diagnostic Services partners with approved logistics specialists with extensive global reach and expert clinical trial knowledge, allowing our Logistics team to advise clients on the most appropriate courier service for their particular clinical trial needs.
We help clients proactively solve potential logistics problems and assist to effectively navigate challenging local import and export regulations. Almac Diagnostic Services dedicated logistics and supply chain team can maximise efficiencies and ensure smooth on-site delivery of sample collection and supplies on time.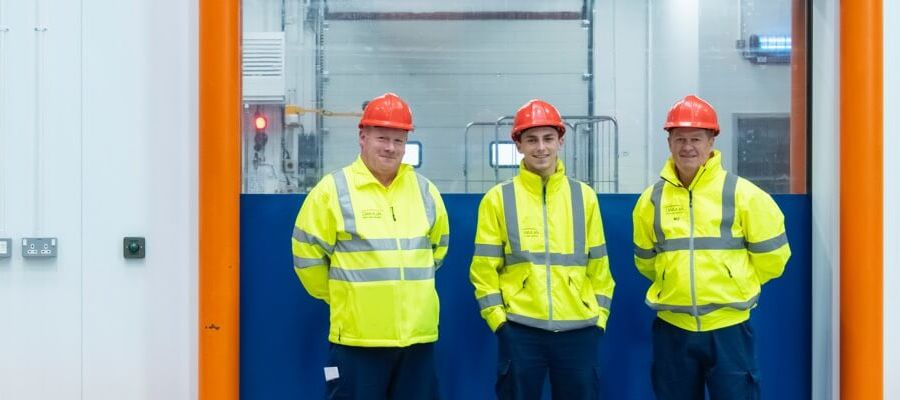 Key benefits:
Almac partnerships in place with multiple specialist global logistics companies.
Almac global import & export management experience.
Almac in-house cold chain & dangerous goods specialist.
Brexit Planning
Almac Diagnostic Services currently has processes in place for the import of samples from outside the EU. In the case that the UK leaves the customs union and reverts to WTO rules, Almac will use this process for the import of EU shipments.
Additional resource has been allocated to ensure all shipments are monitored and to minimise customs clearance entering UK.
Additional training on customs compliance.
Almac is working with Almac-approved couriers reviewing shipping lanes for imports and updating if necessary to prevent delays.
Almac ensure our courier partners can perform import clearance and airport recovery 24/7.
Contingency planning and preparations have been made to ensure continuity of our service and minimise supply chain risk.
For further information on Almac Group's Brexit strategy visit our dedicated Brexit Solution Hub here.