Almac Clinical Technologies' President & Managing Director Keynotes Life Sciences PA's CRO & CMO Summit
November 13, 2017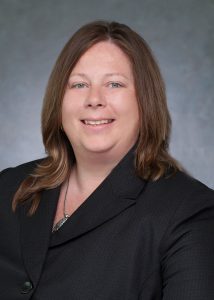 Souderton, U.S., November 13, 2017– Almac Group, the global contract pharmaceutical development and manufacturing organization, is delighted to recognize Valarie Higgins, President and Managing Director of Almac Clinical Technologies, as she keynotes Life Sciences PA's upcoming CRO & CMO Summit.
Friday, November 17
West Pharmaceutical Services, Inc. in Exton, PA
8:00am – 11:00am
The CRO & CMO Summit is a half-day program designed specifically for those planning and conducting clinical trials or those who are seeking advice when selecting outsourced providers. Biotech, pharma, medical device, or diagnostic companies planning a clinical trial and individuals who have secured a CRO or CMO and the relationship was unsuccessful are encouraged to attend.
A distinguished and recognized leader in the Life Sciences and Healthcare IT sectors, Valarie Higgins is the Managing Director and President of Almac's Clinical Technologies Business Unit, where she directs the overall strategic, financial, and operational leadership of the company. Since joining Almac nearly 18 years ago, Ms. Higgins has held numerous leadership roles, in which she was charged with direct responsibility for the overall commercial, operational, and client-centric success of the company.
Ms. Higgins' remarks will provide an overview of the marketplace and how those within the industry can manage and cultivate long-term relationships to improve their clinical trial planning and maximize budgeting. Furthermore, she will discuss her career progression and ways she has developed and evolved as a leader.
The event is being held at West Pharmaceutical Services, Inc. in Exton, PA as part of their women's leadership month that runs through the end of November.
To learn more about Almac Group's work in the U.S. and globally, please visit: https://www.almacgroup.com or e-mail [email protected].
###
About Life Sciences Pennsylvania (LSPA)
Life Sciences Pennsylvania (LSPA), formerly Pennsylvania Bio, delivers two valuable services – public policy clout and strategic connections that can advance you and your organization. Our public policy work in both Harrisburg and Washington ensures that all of our members are heard by those who make legislative decisions.
About Almac Group
'Partnering to Advance Human Health'
The Almac Group is an established contract development and manufacturing organisation that provides an extensive range of integrated services to the pharmaceutical and biotech sectors globally. The services range from R&D, biomarker discovery development and commercialisation, API manufacture, formulation development, clinical trial supply, IXRS® technology (IVRS/IWRS) through to commercial-scale manufacture.
The international company is a privately owned organisation that has organically grown over almost 50 years and now employs close to 5600 highly skilled personnel. Almac is headquartered in Craigavon, Northern Ireland with operations in the UK, Ireland, across the US (Pennsylvania, North Carolina and California) and in Asia (Singapore and Tokyo).
Back to news