Almac Group marks groundbreaking of $65 million facility expansion in Montgomery County
August 7, 2023
Capital growth project expands Souderton campus by nearly 50% of current footprint and brings 355 local jobs to the region.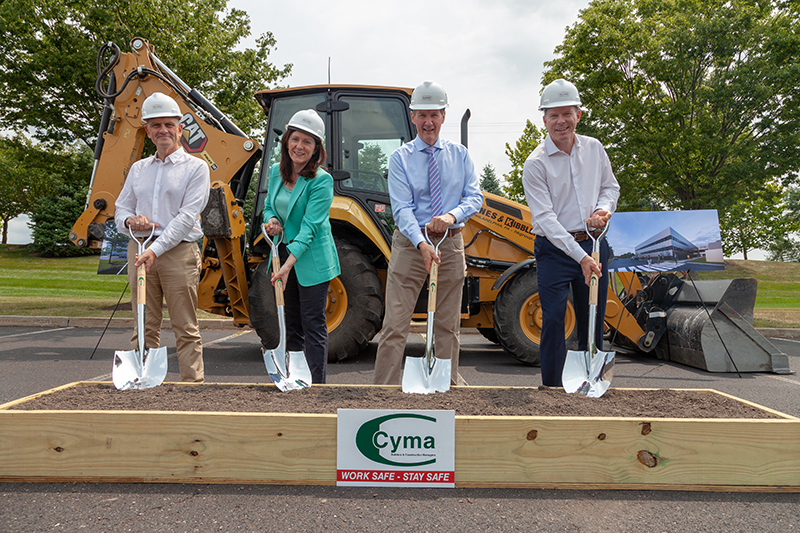 Almac Group, the global contract development and manufacturing organisation, today marks the ceremonial ground breaking of a $65 million expansion project on the company's North American headquarters campus in Souderton, PA.
This expansion is a strategic investment in Cold Chain Operations, Just-In-Time Processing, and Analytical Testing capabilities. These are crucial to supporting the development of Advanced Therapeutic Medicinal Products (ATMPs). As previously announced in August 2022, the expansion will yield a 60% increase in capacity for Almac's clients, supported with a projected total of 355 new jobs by 2026.
The project will bring 115,000ft2 of new building space to the campus, adding an additional 50% of the current footprint upon its completion in 2025. In keeping with Almac's commitment to reach net-zero emissions by 2045, construction plans will follow U.S. Green Building Council LEED certification standards for healthy, efficient, carbon and cost-saving green buildings.
Further environmental safeguards include the installation of a 140-foot pedestrian bridge to minimise impact to the environment on the expanded campus, while also enhancing walkability for employees and guests.
This news follows Almac's recent announcement of record breaking financial results and confirmation that its global workforce has reached 7,000.
Alan Armstrong, Almac Group Chairman and CEO remarked at the ground breaking ceremony:
"Today's ceremony is a welcome sign of the continuation of growth for the Almac Group. I would like to thank all within the organisation for playing their part in our success. We are committed to reinvesting all our profits back into the business, and this expansion in Pennsylvania will play a vital part in our continued growth."
"Almac is dedicated to ensuring we remain a global leader in our industry, giving our clients, and ultimately patients, across the world the best possible offering. We continue to play our part as a valued and trusted member of the communities in which we operate."
Back to news