Almac Group Recognised in Life Science Leader CMO Awards for the Eighth Time
February 1, 2022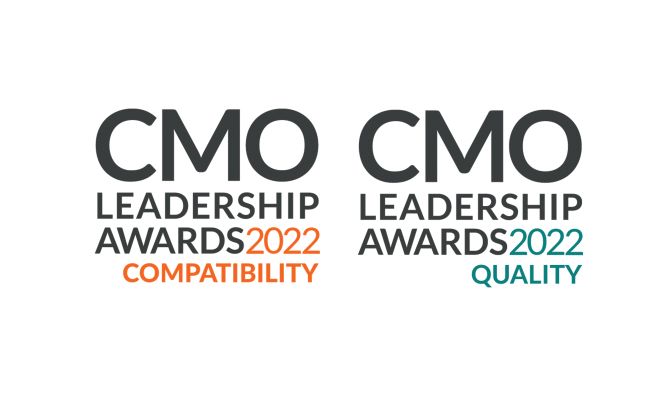 Almac Pharma Services, a member of the Almac Group, has been named as a winner of the CMO Leadership Awards for the eighth time. The global contract manufacturing and development organisation which offers a comprehensive range of tailored solutions from pharmaceutical development to commercial services were named as a top performer in both the Quality and Compatibility categories. 
The CMO Leadership Awards recognises top performing CMOs, celebrating outstanding companies in drug development and manufacturing emphasising high standards of quality, integrity and innovation exemplified in their work. Almac Pharma Services received two awards based on its global reputation for excellence built over 50 years of client service across the drug development and commercialisation lifecycle.
Industry Standard Research Contract Manufacturing Quality Benchmarking research is conducted annually via an online survey and winning CMOs are chosen based on impartial feedback from sponsor companies that utilise outsourcing services. For the 2022 CMO Leadership Awards almost 90 contract manufacturers were evaluated on 23 performance metrics. CMOs must meet the minimum threshold of customer survey responses to be eligible for an award.
Graeme McBurney, President and Managing Director, Almac Pharma Services, commented: "I am delighted that Almac Pharma Services has been recognised by the prestigious CMO Leadership Awards once again. It is especially poignant at a time when we have all faced unprecedented challenges brought about as a result the COVID-19 pandemic. Winning this award in both the Quality and Compatibility categories is testament to the continued efforts of our global team to ensure we deliver best-in-class, tailored and timely solutions to our clients, and their patients"
The CMO Leadership Awards offers accurate and reliable customer feedback to provide support in choosing a reputable partner for development and manufacturing needs within the biopharmaceutical and pharmaceutical industry.
"Congratulations to all the Life Science Leader and Outsourced Pharma 2022 CMO Leadership Award winners. You are the biopharma industry's top service providers – those who have exceled for your customers through pandemic hurdles, supply-chain challenges, and advancing demands of new platforms and technologies. An award in any category – capabilities, compatibility, expertise, quality, reliability and service – is one recognized throughout the industry," added Louis Garguilo, Chief Editor and Conference Chair, Outsourced Pharma.
About Almac Group
A unique culture delivering exceptional solutions
The Almac Group is an established contract development and manufacturing organisation providing an extensive range of integrated services across the drug development lifecycle to the pharmaceutical and biotech sectors globally. Its innovative services range from R&D, biomarker discovery development and commercialisation, API manufacture, formulation development, clinical trial supply, IRT (IVRS/IWRS) through to commercial-scale manufacture.
The international company is a privately owned organisation which has grown organically over the past five decades now employing over 6,000 highly skilled personnel across 19 facilities including Europe, the US and Asia.
The company has a global reputation for excellence built over 50 years of client service, delivering expertise right across the drug development lifecycle and offering a tailored solution to each of our clients.
To keep up to date with latest news, follow Almac Group on Twitter and LinkedIn.
About the CMO Leadership Awards
Now in its 11th year, Outsourced Pharma and Life Science Leader's CMO Leadership Awards provide readers with accurate and reliable customer feedback to assist them in choosing a reputable partner for their development and manufacturing needs. For the 2022 CMO Leadership Awards, Industry Standard Research determined the award recipients through their evaluation of more than 86 contract manufacturers. These CMOs were assessed by 23 performance metrics in ISR's annual Contract Manufacturing Quality Benchmarking survey. For more information about the awards, visit the awards website.
Back to news